Frequency-modulated axial forming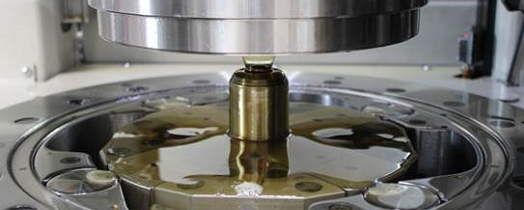 Axial forming is a process of cold bulk metal forming, which can be used to integrate longitudinal internal and external profiles in net-shape quality into rotationally symmetric components. The recursive feed motion of the tools causes significant reduction of the forming force compared to continuous processes. Thus thin-walled lightweight structures can be realized with profiles generated by forming technology so that the profiles do not fail when subjected to the forming force.
The shaped elements obtained by axial forming are characterized by high accuracy, excellent surface qualities, continuous fiber orientation, integrated strain-hardening and residual compressive stresses. These characteristics generally lead to increased fatigue strength.