Manufacturing of flash-free forgings with pre-finished surfaces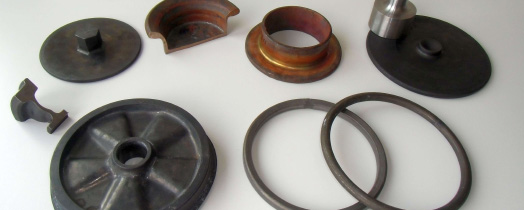 Axial closed die rolling (ACDR) is a modern manufacturing process of forming technology for producing rotationally symmetric forgings with or without bores. It enables manufacturing of products in a quality that has only been achieved conventionally by forging in a closed die. All forgeable materials can be formed by using ACDR. Its application focuses on hot forming. Rolling is also possible at a temperature range typical for warm forming and cold forming.
Forming is performed by two rotating dies whose distance to each other is reduced during the course of the process. The axis of the upper die is characterized by an inclination towards the axis of the bottom die. This inclination causes partial contact between upper die and workpiece. Since the workpiece is only partially formed, significantly lower forming forces are required in comparison to die forging. The principle of partial forming also allows for machines of small frame sizes to be used for forming of workpieces which would necessitate high forming forces in conventional die forging.